The Lovings: An Intimate Portrait
Event date:
Friday, October 13, 2017 - 7:00pm
Event address:
Saratoga Springs
,
NY
12866
Author Barbara Villet will speak and sign copies of her book, The Lovings: An Intimate Portrait.
The Lovings: An Intimate Portrait documents the extraordinary love story of Mildred and Richard Loving, through Life Magazine photojournalist Grey Villet's stunning photo-essay, presented in its entirety for the first time. The book reveals with striking intensity and clarity the powerful bond of a couple that helped change history.
Mildred, a woman of African American and Native American descent and Richard, a white man, were arrested in July 1958 for the crime of interracial marriage, prohibited under Virginia state law. Exiled to Washington, DC, they fought to bring their case to the US Supreme Court. Knowledge of their struggle spread across the nation, and in the spring of 1965, Villet spent a few weeks documenting the Lovings and their family and friends as they went about their lives in the midst of their trial. Loving v. Virginia was the landmark US civil rights case that, in a unanimous decision, ultimately ended the prohibition of interracial marriage in 1967.
This event supports the new exhibition, "Rights, Race & Revolutions: A Portrait of LIFE in 1960s America by Grey Villet" on view in the Folklife Gallery at Crandall Public Library (251 Glen Street, Glens Falls, NY 12801) through December 31, 2017. The photographs in this Folklife Gallery exhibition sample the work of the late Grey Villet. From The Fifties to The Eighties, the South African-born Villet traveled America and the world for the legendary LIFE magazine, exposing the changing nature of the times in images that were, in his words, "as real as real can get." Drawn from politics, sports, major news events, and essays, the selections from this work arrive at a multifaceted portrait of the period while tracing a journey of personal and professional growth that carried Grey to a place of eminence among photojournalism's great masters. This exhibition is co-curated by Grey Villet's wife, Barbara Villet, who had been Grey's collaborator during his career with LIFE, and is a longtime resident of Washington County, New York. Produced by The Folklife Center at Crandall Public Library the exhibition "Rights, Race & Revolutions: A Portrait of LIFE in 1960s America by Grey Villet" and its programs are funded in part by the New York State Council on the Arts - Folk Arts Program supported by Governor Andrew Cuomo and the New York State Legislature.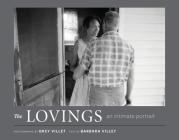 $24.95
ISBN: 9781616895563
Availability: Click Title for IN STOCK Location
Published: Princeton Architectural Press - February 14th, 2017
---